Unique real-time monitoring technology for the detection and early warning of chemical threats
Nowadays it is deemed essential to monitor continuously and to receive early warnings of any potential contamination of drinking water, chemical threats to water resources or troublesome chemistry in process fluids. 
Combining an AI-powered digital service with modern wireless Early Warning detectors, LIQUM offers a real-time quality monitoring solution for water and for industrial liquids. This unique technology is the world's only wireless single-detector solution that detects a wide variety of organic and inorganic contaminations as low as a few parts per billion. 
Conventional monitoring systems are designed to look only for specific inorganic molecules, which means that a great deal of contamination goes undetected until it's too late; they also require sensor-specific weekly maintenance and are often expensive to install. LIQUM's technology detects an extremely wide range of chemical threats, is virtually maintenance-free and is inexpensive to install and commission.
The LIQUM Service, which uses advanced machine learning and artificial intelligence algorithms, monitors water- and liquid quality continuously, detects a wide range of chemical threats and disturbances, and generates real-time alerts. The monitoring results are displayed – and continuously updated – on the user interface in an easy-to-interpret format; when a reportable chemical threat or significant contamination is detected, the system automatically sends an alert by e-mail to nominated personnel. 
The LIQUM Early Warning service enables unprecedented control of water- and liquid quality. The LEW detectors were developed for harsh conditions and are therefore robust and require virtually no maintenance.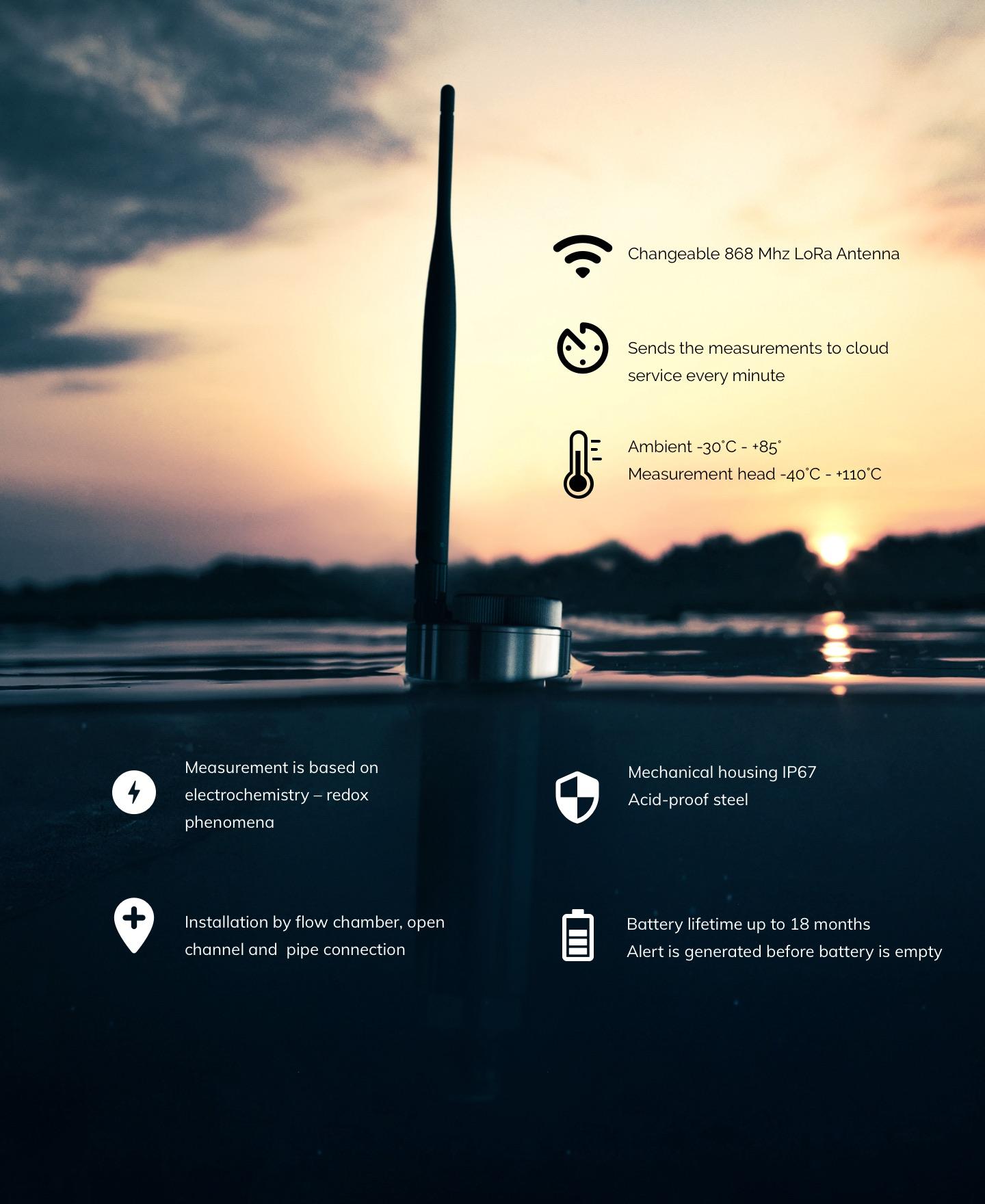 LIQUM methodology
The LIQUM methodology is based on patented multi-electrode Early Warning detector technology and electrochemical fingerprint detection. The detector's electrodes are constantly in direct contact with the water or liquid, which means that they are very sensitive to the amount of ions, to the oxidation levels of the ions (redox), and to conductivity and pH levels.  If any of these change significantly, the resultant abnormal electrochemical fingerprint instantly triggers an alarm, which the user receives by e-mail, in real time. The user can easily adjust the alarm trigger threshold according to requirements.
The LIQUM 24/7 Service offers an integrated approach, covering wireless detectors, detection of a wide range of chemical threats, data collection, and automated early warning alerts. A quality analysis of the water/liquid is performed 1440 times per day, a vast improvement on traditional quality control methods.
Operation
The LEW detector takes a measurement every 60 seconds and transmits the data via a secure Internet connection to Liqum's rapid processing service, where the quality fingerprint is updated and forwarded to the user-interface in real time. If a deviation in quality exceeds a pre-set threshold, an alarm is triggered automatically and an e-mail alert is sent immediately to nominated personnel.
The LIQUM Service is accessed directly from the user's web browser. When new features are developed or updates are made, these become available to the user automatically. The highest standards of security and data protection are observed.